Free Things to Do in Orlando
Orlando
The city of Orlando is nicknamed "The City Beautiful" which has the fountain of Lake Eola as its symbol. It is recognized as the theme park capital of the world. Year after year, it attracts an average of 60 million visitors who come to discover sites that are generally located, with the exception of Walt Disney World, along International Drive.
Orlando is a bustling metropolis in central Florida. In people's minds, Florida often rhymes with Miami and the Keys. However, the city of Orlando is a metropolis in constant expansion which has nothing to envy to its counterpart in the south of the state since it is even the first tourist destination of Florida.
Between amusement parks, museums, restaurants, hotels, animal parks and all the other activities that are offered there all year round, Orlando has become a city where the boredom of both residents and tourists does not exist. Discover Orlando, the growing metropolis in central Florida.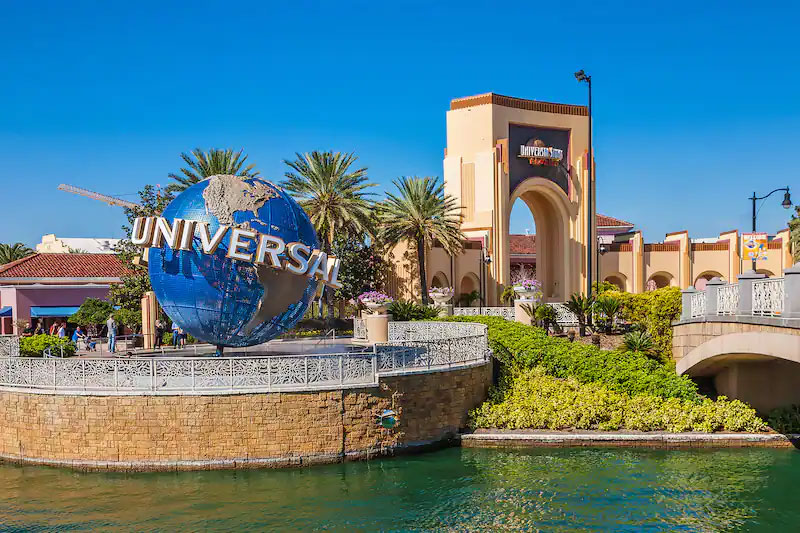 Some Key Facts And Figures About Orlando
Orlando, located in Orange County, Florida, is the 6th largest city in the USA. Its agglomeration has more than 2,300,000 inhabitants.
It is an expanding city that is getting bigger over the years. It covers more than 261 km².
The symbol of the city of Orlando is the Lake Eola fountain located in the city center.
The Orlando metropolitan area has more than 100 lakes.
The nicknames of the city of Orlando are: "The City Beautiful" and "O-Town"
Orlando has its international airport : MCO.
Orlando is home to two major entertainment giants: Walt Disney World and Universal Studios .
Walt Disney World welcomes 19 million visitors a year.
Orlando is the number one tourist destination in the United States of America with more than 60 million visitors per year.
The city has 4 sports teams.
There is no official documentation on how Orlando got its name. There are four stories about it, but a conclusion has never been reached.
Lake Eola is a giant sinkhole. Its deepest point is 80 feet.
Church Street Station, also known as the Old Orlando Railroad Depot, was built in 1889 and is listed on the National Register of Historic Places. SunRail has a station nearby.
The city has more than 100 parks and 21 community centers that offer athletic programs, camps, and social programs.
Central Florida's first freeway was Colonial Drive, originally brick-paved.
The tallest building in Orlando is the SunTrust Center at 441 feet tall.
The City of Orlando has a pottery studio in the Downtown Recreation Center. Classes and programs are offered for all ages.
In Lake Eola there are more than 50 swans, of 5 different breeds: whooper swan, mute swan, trumpeter swan, Australian black swan and black-necked swan.
Thomas Gilbert Lee, founded the TG Lee Dairy Company in Orlando and is buried in Greenwood Cemetery.
The city of Orlando has its own public skating rink.
The Lethal Weapon 3 feature film featured the demolition of Orlando City Hall in its opening scene.
The Orlando area was the center of Florida's citrus industry. After a frost just before 1900, farmers began moving their crops south.
The Orlando Citrus Bowl is now "Camping World Stadium" and was built in 1936 with a capacity for 10,000 spectators; It was recently renovated to give it a capacity that exceeds 65,000 spectators.
The name of the Lake Eola fountain is "Linton E. Allen Memorial Fountain." The fountain is the "official" symbol of the City of Orlando.
Before being known by its current name, Orlando was called Jernigan, named after the area's first settler.
Joseph Bumby, Orlando pioneer and settler, built a hardware store known as the "Bumby Hardware Store" on Church Street. It is currently Hamburger Mary's.
The Rogers Building and the 1890 Railroad Depot are the oldest buildings in the downtown area.
The Orlando area has surpassed 60 million visitors a year in recent years.
The city of Orlando has had 32 mayors. Orlando's first mayor was William Jackson Brack in 1875.
Lake Eola Park is 23 acres. The lake is surrounded by a 0.9-mile trail, making it easy for visitors to control the distance of their walks.
The mayor's office has passed through three buildings.
Orlando City Soccer Club was originally founded in Austin, Texas, before moving to Orlando.
The Orlando Public Library is the largest public library in the state of Florida, with 290,000 square feet of space.
The Citrus Bowl hosted five soccer matches in the 1994 World Cup. It also hosted the first and second round of the 1996 Olympic soccer matches.
There is a plaque at Lake Eola commemorating the death of Orlando Reeves in a battle against Seminole Indians in the 1800s. The town is said to have been named after Mr. Reeves, but there is no official documentation to support this theory.
The Navy Training Center in Orlando was located where Baldwin Park now stands.
The Orlando Wetlands, located in eastern Orange County, is home to more than 30 species of wildlife that are listed by the Florida Wildlife Conservation Commission as Threatened and Endangered.
In 1986, eight months before Orlando was awarded the National Basketball Association (NBA) franchise, the Orlando Sentinel held a contest for its readers to submit their suggestions for the name of the city's future basketball team and the Finalists were: "Heat," "Tropics," "Juice" and "Magic."
The oldest tree in Orlando is between 350 and 400 years old and is located in Big Tree Park on North Thornton Avenue.
The oldest public golf course in the area is Dubsdread Golf.
There are more than 100 notable people buried at Greenwood Cemetery, which offers guided moonlit walks through the cemetery's 100 acres.
Orlando City Hall has two free art galleries open to the public.
The Wells' Built Hotel located in Paramore is now a museum of African-American history. Celebrities who have visited include Ray Charles, BB King, Jackie Robinson and Thurgood Marshall.
The city of Orlando has had several nicknames throughout history, including: the Phenomenal City and the City of Light, it is currently known as the Beautiful City.
Orlando International Airport serves approximately 35 million passengers a year.
The first person to cross the Atlantic Ocean in a gas balloon was Orlando resident Joe Kittinger in 1978.
The name of Semoran Avenue was obtained by combining the words Seminole and Orange.
The City of Orlando And Its Neighborhoods
Orlando is divided into several districts which each have their own identity. The best known is the downtown area, called Downtown Orlando, where the skyscrapers, Lake Eola, and historic neighborhoods are located. But know that there are many other neighborhoods, which we give you the list below, in the Orlando area:
College Park located west of downtown Orlando, College Park is a quiet residential area.
Delaney Park located south of the city center, is an ultra popular residential and business district
Metrowest located to the west outside the city center, is an independent residential and business district and very sought after, especially for its condo residences.
Millenia located to the south east of the city center is the area where you will find the Mall at Millenia. Regarding the residential area, it is a poorer area of the city.
Thornton Park is a residential downtown area
Lake Mary is a town that has attached itself to Orlando since its expansion. It is located to the north.
Longwood, like Lake Mary, is a town that finds itself attached to the city of Orlando. It is also located to the north.
Kissimmee is a southern city glued to Orlando. It is a city that was built after the advent of Disney. There are many vacation rental homes there. The residential neighborhoods there are mostly poorer than in Orlando.
Celebration is a city built by the Walt Disney World company with everything a city can include: a town hall, schools, post office, police, firefighters, etc. The only difference is that Mickey holds the keys to the city!
International Drive is the tourist artery of the city of Orlando. It is on this road that you will find many hotels, the convention center, the Titanic exhibition etc.
The Climate In Orlando
The climate of the city of Orlando is humid subtropical. It is therefore essential to consider not only the temperatures (pleasant all year round) but also the degree of humidity. There are no seasons like in Europe. Generally, the hottest and humid months go from May to October when the barometer can quickly exceed 30° and 100% humidity. From October, the humidity drops and the temperature drops to give way to very pleasant weather.
In general, the climate of Florida is pleasant to very pleasant. See detailed temperature and humidity levels on our Florida climate page.
Freebies on Disney and Universal sites
The Walt Disney World Resort opened in 1971 by the Walt Disney Company, is located approximately 34 km (21 miles) southwest of downtown Orlando. In fact, WDW's mailing address is in the small town of Lake Buena Vista, and nearly all of the facilities including the four theme parks are physically located in the adjacent town of Bay Lake. Two small towns totally controlled by the WDW.
Walt Disney World Monorail and Water Taxis
Although there is a charge to enter the park, they can be used free of charge once there.
Free Activities at Walt Disney World
We all know that a trip to Disney is expensive. This is why I have identified to you what one could obtain for free.
Campfire: Every evening at dusk, you can join Chip and Dale at Fort Wilderness Campground to sing along to songs. It is also possible to bake marshmallows and S'Mores ($)
Kidcot at Epcot: to entertain children, Disney has thought of everything! Design your own mask and get a stamp from participating countries. You can also get a message in the Cast Member's original language.
Wilderness Explorer at Animal Kingdom Become nature explorers, complete challenges and earn adventure badges by completing various excursions in the park.
Club Cool at Epcot: Try different soft drinks from the Coca-Cola Company around the world.
Macaroons Disney provides guests with several macaroons to celebrate a special occasion. Ex.: First visit, Newlywed, Anniversary, etc.
Sorcerer of the Magic Kingdom cards: You can collect SOTMK cards. It will make you a beautiful memory and the game is super-cool.
Transport and Safety Cards: Drivers of the various means of transport at Disney often have cards to collect. Ask them at the beginning of the day, because they leave quickly. Same thing for Safety Tip cards.
Disney Hotels: It's fun to go and visit Disney hotels. Especially when taking the monorail route!
Outdoor Movie: Most hotels offer an outdoor movie once it gets dark.
Maps of the parks: this will make you a beautiful souvenir. We put them in a box for the springs from time to time to remember our travels.
Food and Wine Passport at Epcot: If you visit the park during the festival, take the passport. They will stamp your booklet.
Fireworks: The best place to watch the Magic Kingdom fireworks is at the Ticket and Transportation Center at the ferry entrance. Put yourself a little to the right so as not to obstruct people and you will have a magnificent view. It's a very interesting place when you don't have a Halloween or Christmas Party ticket.
Electrical Water Pagent: A fun little parade that goes around Bay Lake and the Magic Kingdom hotels. It starts around 9 p.m. at the Polynésien Village Ressort and ends around 10 p.m. at the Contemporary Resort. A classic.
Chocolates: Who doesn't love chocolate? Especially if it's free! If you're going to Disney Springs, stop by Ghiradelli's for a sample.
Monorails, boats and buses: you can use these means of transport to walk around and enjoy the view they bring.
The shows at Port Orleans: The Port Orleans Riverside invites artist Yehaa Bob to perform from Wednesday to Saturday.
Confetti: If you want to have confetti in your hair, stop by the barbershop at the Main Street entrance to the Magic Kingdom. They'll spray Pixie Dust on you. A little gel treatment ($10) helps keep the confetti longer.
WiFi: WiFi is free at Disney parks and hotels.
Photos: do not hesitate to give your camera to the Cast Members who are assigned to the Photo Pass. They will take the picture with your camera and you won't need to pay for the Memory Maker if you don't want it and everyone in your group will still be in the picture.
Disney Springs: Just walking around there is a wonderful ride in itself!
Downtown Disney
You don't need a ticket to access small downtown Lake Buena Vista and enjoy shopping and dining for all tastes and budgets at Downtown Disney Marketplace.
Disney's Boardwalk
A walk of about half a kilometer that reproduces the style of a small 1930s village on the Atlantic coast and where street artists, musicians and even magicians perform.
Lego Imagination Center
Every first Tuesday of the month, the Lego Store at Downtown Disney Marketplace offers a free "Mini-Model Build" workshop for children ages 6 to 14. There is one mini model per child while supplies last.
Universal Orlando Resort
The site, inaugurated in 1999, offers many attractions, some of which are free.
Universal City Walk
Although there is a parking fee, but free after 6 p.m., it is possible to walk freely along Universal CityWalk where street performers perform, watch the piano competitions at Pat O' Briens and if you feel like it, take a microphone and participate in the Rising Star Karaoke. In the end, for those who are hungry, many restaurants are there to satisfy them.
Universal Water Taxis
A free service that transports customers from a central loading dock on the CityWalk to hotels. Each of the three stations has a dedicated taxi to travel to and from hotels. The service is available to everyone on the Universal site, even for daytime customers.
Freebies in the city of Orlando
Lake Eola Park
This 43-acre park located in the city center, offers residents and visitors alike a magnificent natural space with a lake and also a sinkhole (skinhole) more than 80 feet deep. Entrance to the park is free and it is possible to walk all around the lake, listen to a concert or go to the farmer's market which is held there every Sunday.
Harry P. Leu Gardens
Admission to the park is free from 9 a.m. to 12 p.m. every Monday. Every 3rd Monday of the month, there is a free storytelling and storytelling workshop for children. The workshop is presented at 10 a.m. for children under 18 months, at 10:20 a.m. for toddlers and at 10:40 a.m. for 3 and 4 year olds. Park attractions include; a 2-acre butterfly garden, a tropical garden with bamboo and palm trees, and a museum in a house dating from the 1880s.
Chip 'n Dale's Campfire Sing-A-Long
Admission is free and open to all Disney Guests whether or not they reside in Fort Wilderness. Bring your own marshmallows and sticks or buy them at the Chuckwagon Snack Bar and enjoy them around the campfire while listening to cowboy music with guitar accompaniment.
University of Central Florida's Arboretum
Over 600 plant species can be found in 80 acres of facilities. If the plants aren't what you're most interested in, you can take a lakeside walk that covers an area of 9 acres. It is possible to explore the "Swamp Habitat", an adjacent swampy area
Orlando Brewing Company
It is the only certified organic brewery in Florida. It offers free guided tours at 6 p.m. from Monday to Saturday as well as free shows on weekends.
Portofino Bay Hotel
This establishment offers a free Italian music show every evening.
Grand Bohemian Gallery
You do not have to be a hotel guest to visit the gallery. You can admire the collection of Richard C. Kessler there. These are original and rare pieces of artwork including oil paintings, glass, wood, contemporary jewelry and bronze sculptures.
CityArts Factory
It is a grouping of seven distinct art galleries which aims to showcase local and international art. The exhibitions change every 3rd Thursday of each month and are presented to the public from 6 p.m. to 9 p.m.
Artegon Marketplace
Finally, we cannot fail to mention this large shopping center originally opened in 2002 under the name of Festival Bay Mall and re-opened in 2014 under the current name after a first-rate modernization. The 84,000 m2 (865,000 sf) center features 155 boutiques and shops offering clothing, jewelry, accessories, toys, art, home décor, etc., which focus on local artists and craftspeople and also the large distribution chains without forgetting all the services necessary for customers of all ages.
FREE AROUND ORLANDO
Winter Park
This small residential town is part of the greater northeast suburb of Orlando. It was founded at the end of the 19th century by businessmen from the North of the United States and has always kept its bourgeois character since its creation. It offers its residents a good quality of life with a park, the Kraft Azalea Garden, a golf course, a beach and a boat launch. Its main street is lined with administrative buildings and boutiques, retail stores, art galleries and its Saturday Farmers Market. The city is also the center of a cultural life with a private college, museums and a historic cemetery.
Bach Festival Society of Winter Park
The Society is known for offering free concerts, such as the "July 4th Celebration in the Park," or the "Christmas in the Park." »
The Fred Stone Theater at Rollins College
It presents the "Second Stage Series" show produced by the students every year. Every evening from Wednesday to Saturday, with matinees on Saturday and Sunday. Free admission.
Charles Morse Museum
There is one of the most complete collections of creations made by Louis Comfort Tiffany. The museum also features the interior layout of the chapel designed for the 1893 Columbian Exposition in Chicago. The museum is free from 4 to 8 p.m. from November to April. There are also free concerts throughout the year.
Cornell Fine Arts Museum
You can admire many works of art here. Free entry. The museum is closed on Sundays.
Winter Park Historical Museum
It allows you to learn more about the history of Winter Park with interactive exhibits or not, and much more.
Maitland
Enzian Theater/Eden Bar
This outdoor bar hosts the "Wednesday Night Pitcher Show" every Wednesday, weather permitting. You can grab a beer and some snacks at Eden Bar and enjoy the outdoor movie for free while sitting on the lawn. Free parking is available at First Watch and State Farm and there is also valet parking available during the Wednesday Night Pitcher Show for $3 per car. Then show your valet ticket and receive a free popcorn!
Popcorn Flicks in the Park
Every second Thursday of each month, a free screening of a series of classic movies in Central Park.
Apopka
Kelly Park, Rock Springs
In this 245-acre park, you can bath in a natural spring, camp, hike, view wildlife and nature. Admission to the park is not entirely free as it is charged $3 for a vehicle with 1-2 people and $5 per vehicle with 3-8 people.
Wekiwa Springs State Park Here you can hike, fish, swim, camp, and even visit a small nature museum with an interpretive exhibit in the park's Nature Center. (park admission is $6 per vehicle).
Visit the Kennedy Space Center
Located about 50 minutes east of Orlando, the Kennedy Space Center is one of the most famous rocket launch bases in the world! The visit takes place in two parts: the visit to the various attractions of the Visitor Complex and the bus tour of the NASA site, with a stop in the Apollo/Saturn V center. Saturn V is the real rocket that took part in the Apollo missions!
There is also the Rocket Garden, the Shuttle Launch Experience, a take-off simulation where you are attached like astronauts in the cockpit, and you can even touch a piece of the moon.
Examples include: Kennedy Point Park, Marina Park, Rotary Riverfront Park and Sand Point Park, located along the banks of the Indian River.
Table of Contents